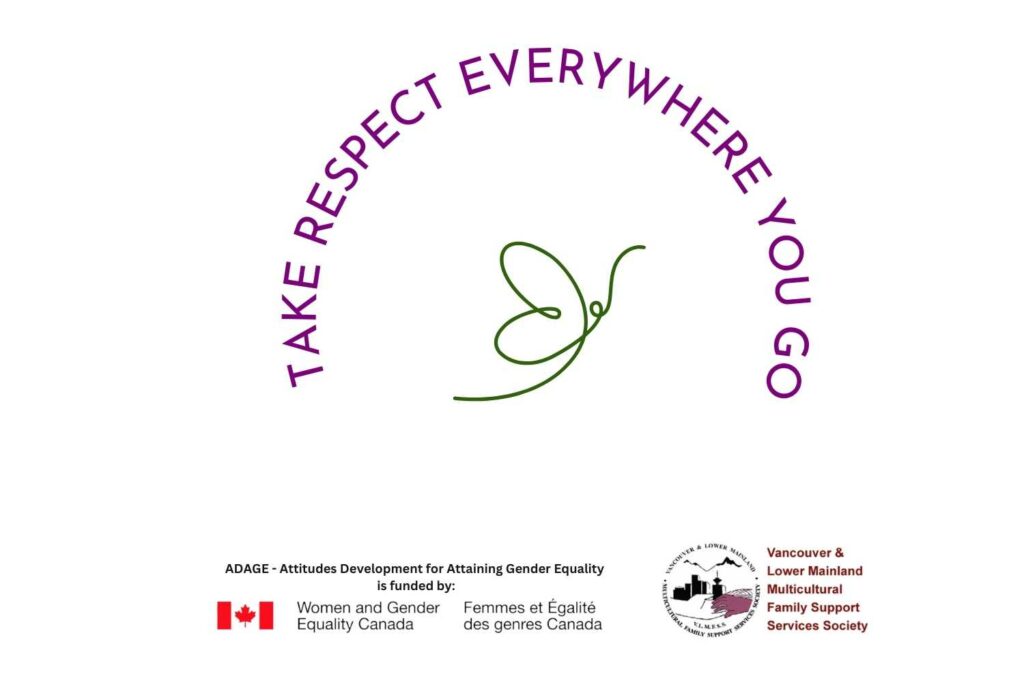 In 2022, WAGE Canada (Women and Gender Equality Canada) funded VLMFSS (Vancouver & Lower Mainland Multicultural Family Support Services) to conduct a research-based project exploring attitudes that need to change in order to prevent family and gender-based violence.
ADAGE (Attitudes Development for Attaining Gender Equality) is a 3-year project which examines thoughts and behaviors that may result in family and gender based violence. This project is built upon the collective perspectives of racialized immigrant women, men and youth who have brought their unique voices around preventing family and gender-based violence.
It is through their knowledge and experiences along with the guidance of service workers who directly work in supporting immigrants, refugees, and visible minorities that we will be creating and piloting an educational module equip newcomers with tools and information on enhancing respectful relationships. It is our hope that with this project we can assist newcomers in starting their journey and building their life in Canada free from abuse and violence.
Stay tuned for updates regarding the ADAGE project by visiting this page and by following us on instagram (@vlmfss).