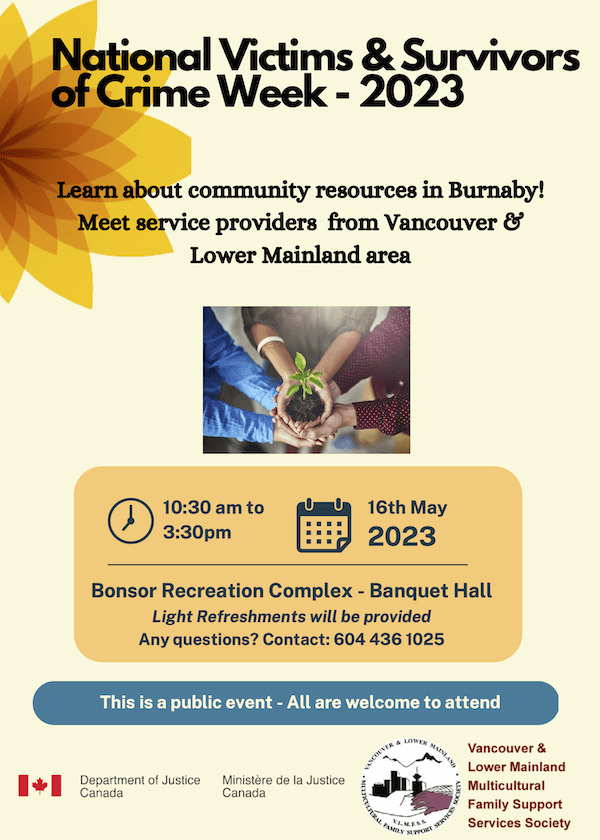 VLMFSS proudly hosted a public event in accordance with the National Victims and Survivors of Crime Week on May 16th, 2023. We were joined by our community partners from various sectors such as immigration, legal, settlement agencies along with guest speakers from BC Housing and the Ministry of Public Safety and Solicitor General.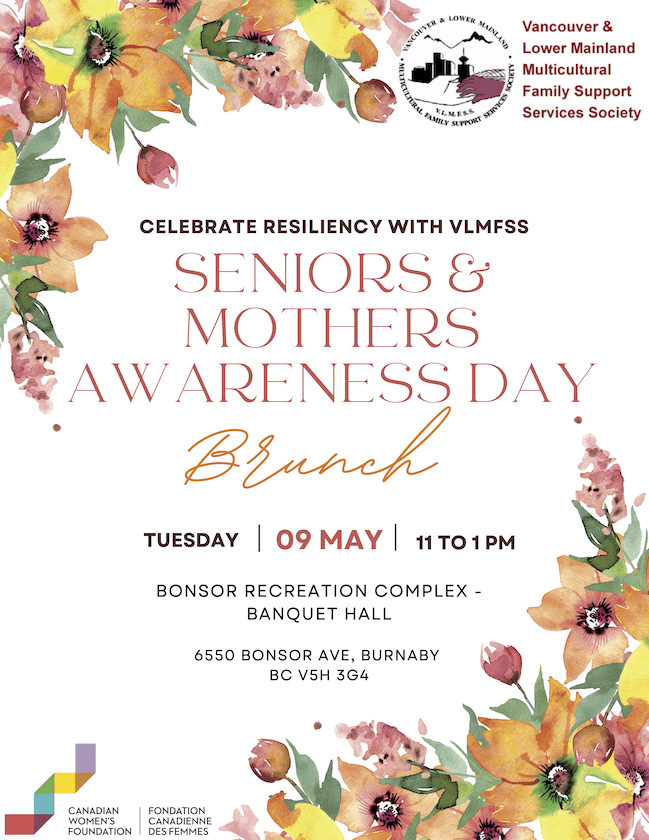 This closed event on May 9th 2023 was to celebrate the resiliency of the seniors and mothers we have supported. Our present and past clients were invited for a brunch and a discussion about self care.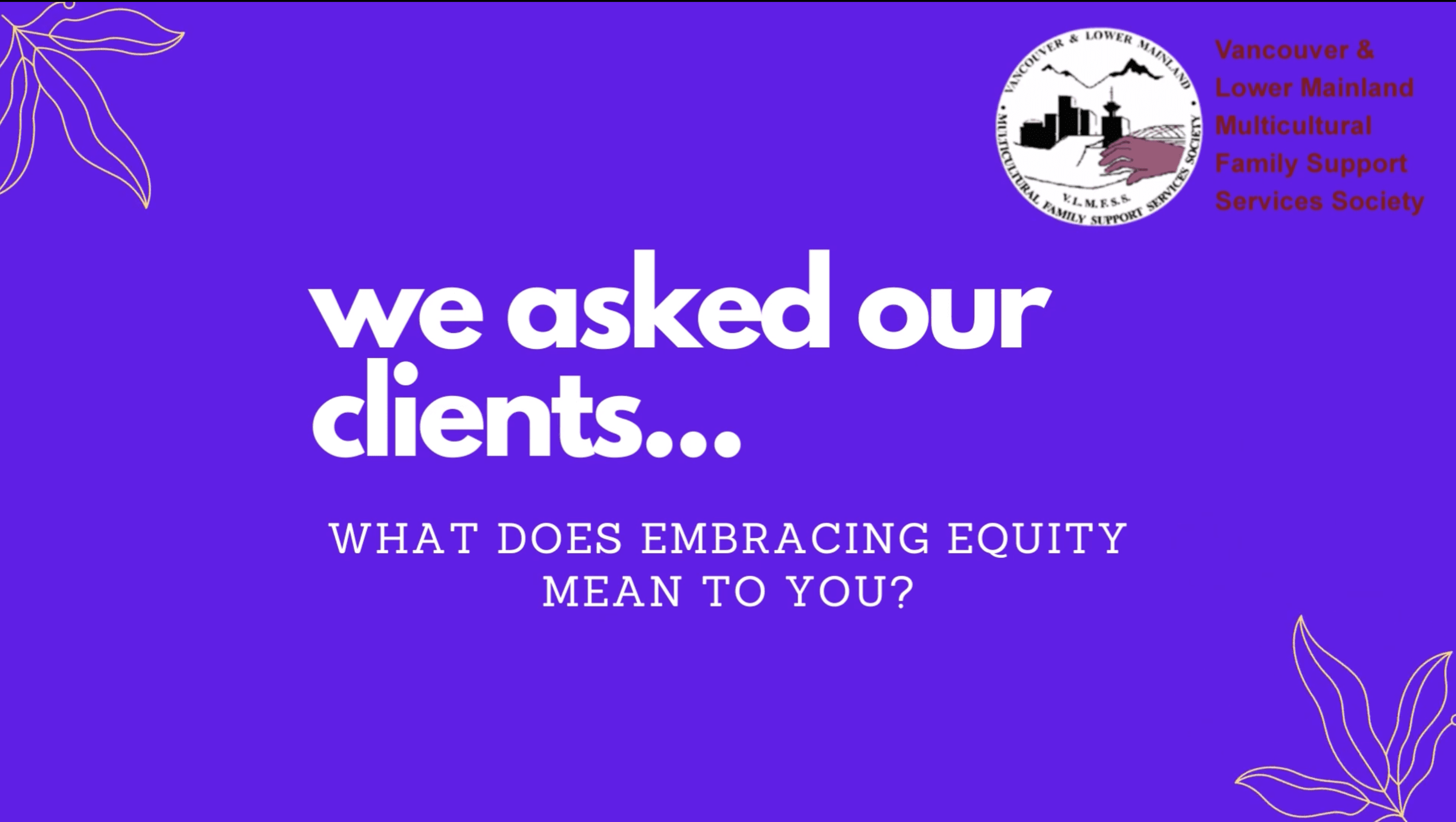 For International Women's day, VLMFSS participated in the UN #embraceequity campaign.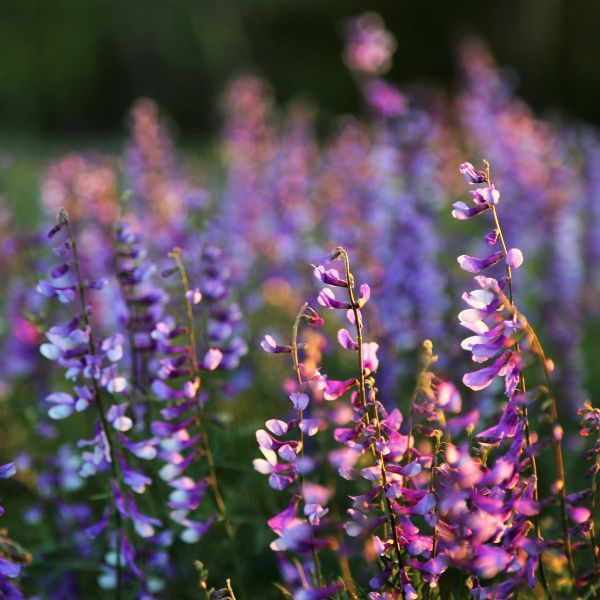 "I appreciate the work and effort put into hosting this event. Thank you for all that you do!"
– Service provider, 2023 Victims and Survivors of Crime Week event